Location : Goregaon
Photographer : Yamini Krishna
Where Sustainability Meets Synergy
TATA AIG partnered with JTCPL Designs for the third time to create a sustainable and employee-centric office space. Inspired by the metaphor of a tree, the design represents TATA AIG's protective policies that nurture and spread like the shade of a tree. The 60,000 sq ft space follows eco-friendly practices, with refurbished furniture and fittings to reduce waste.
The office boasts open and airy spaces, spacious aisles, and interconnected circulation areas that encourage collaboration and well-being. Vibrant colours, bean bags, cycles, and an amphitheatre add a lively touch, appealing to young and dynamic talent. Completed in just 60 days, this new workspace provides TATA AIG's team with a comfortable and homely environment.
Experience a sustainable and nurturing workspace designed by JTCPL Designs for TATA AIG, where protection and well-being thrive.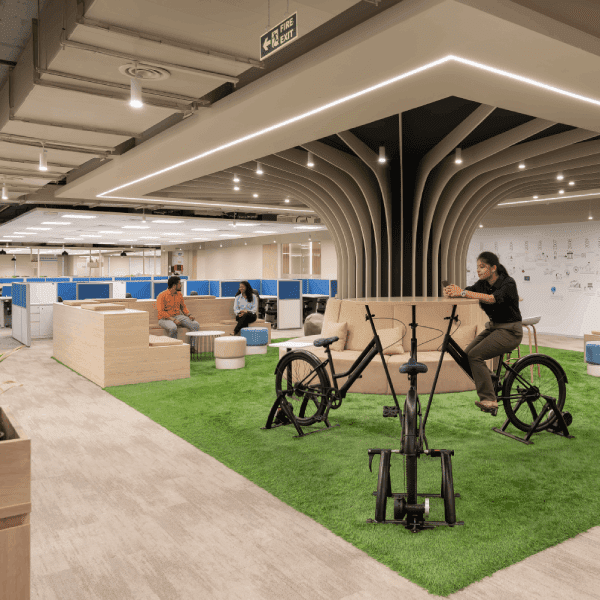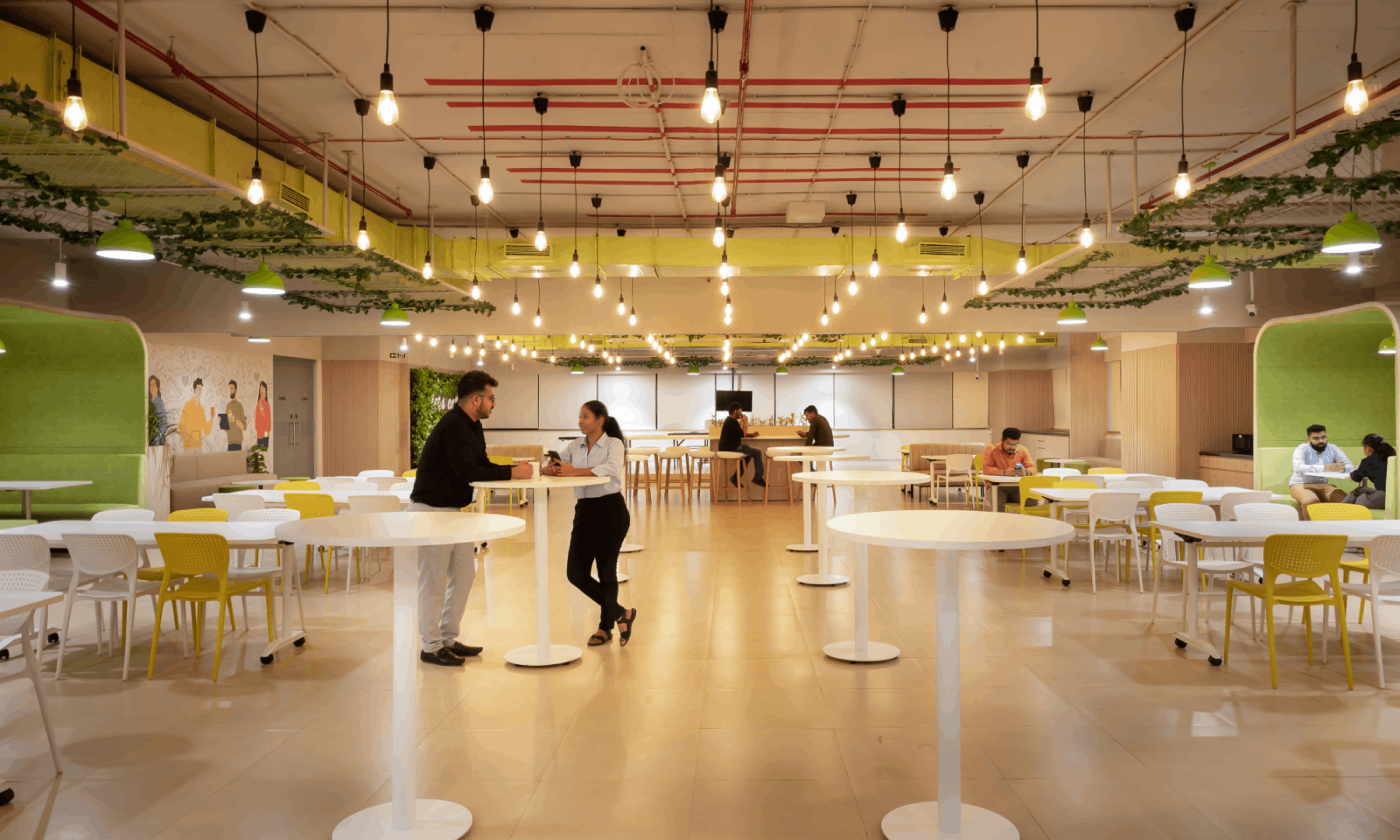 01
Embrace sustainable excellence
02
Collaborative spaces for team synergy
03
Inspiring energy and vibrancy
JTCPL Designs: Designing A Better Tomorrow for You
JTCPL Designs excels in crafting innovative and bespoke designs that cater to our Clients' unique needs. Our team of skilled designers, architects, and project managers collaborates closely with Clients to comprehend their requirements and preferences, delivering functional and visually captivating designs. Our commitment to excellence has earned us esteemed recognition and numerous accolades, establishing us as a prominent interior design firm in India.