Location : Mumbai
Photographer : Phxindia
Reflecting Values, Inspiring Productivity
In collaboration with Resolüt Partners, we have created a workspace that embodies their brand image, values, and professionalism. The design features biophilic elements, abstract art, and ample natural light, showcasing carefully chosen materials such as marble, fabric, and green walls. This harmonious blend of aesthetics and functionality fosters productivity and enhances the team's quality of life. By tailoring solutions to Resolüt's specific needs, we have crafted an environment that encourages innovation, collaboration, and growth.
Our partnership with Resolüt Partners allowed us to design a professional yet comfortable office space. The library, doubling as a reception area, offers a welcoming and relaxing space for clients, while the state-of-the-art golf room provides a recreational area for team members to unwind. Spacious and well-lit conference rooms inspire and motivate during important meetings. Attention to detail and alignment with their vision has resulted in a workspace that cultivates growth, productivity, and success for Resolüt Partners.
01
Tailored designs for unique requirements.
02
Creating spaces that serve a purpose.
03
Reflecting brand image while fostering productivity.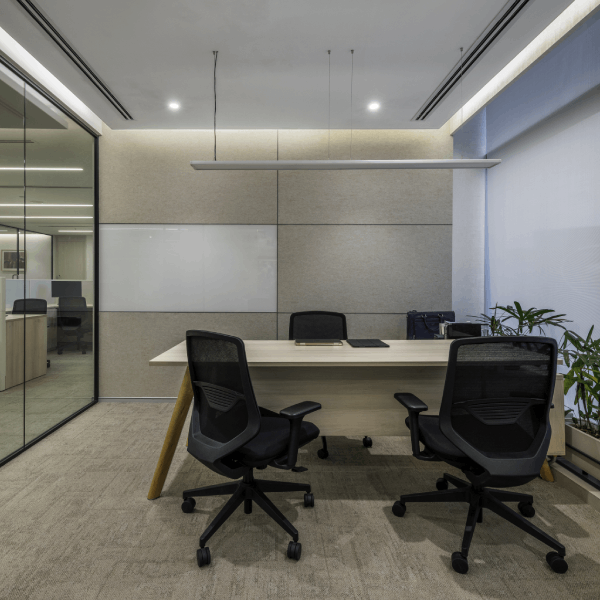 JTCPL Designs: Designing A Better Tomorrow for You
JTCPL Designs excels in crafting innovative and bespoke designs that cater to our Clients' unique needs. Our team of skilled designers, architects, and project managers collaborates closely with Clients to comprehend their requirements and preferences, delivering functional and visually captivating designs. Our commitment to excellence has earned us esteemed recognition and numerous accolades, establishing us as a prominent interior design firm in India.