Location : Mumbai
Photographer : Phxindia
Survived the Pandemic; Designed Sustainable Spaces
The Mumbai-based Nirlon Knowledge Park, with its sustainable backbone, articulated design, and evolution, proved to be a great source of inspiration for us. It motivated us to undertake the design of over 250,000 sq. ft. of Platinum LEED-certified projects, spread across multiple buildings and floors on the campus. One of the remarkable outcomes of this design process was the BNP Paribas facility. This was achieved through a consolidation exercise that involved mapping various entities across diverse user groups.
Some environments set a benchmark with their systems, standards, and designs, which are worth emulating and achieving. We take pride in the fact that our robust design processes and journey proved to be resilient during the pandemic and the ensuing lockdown.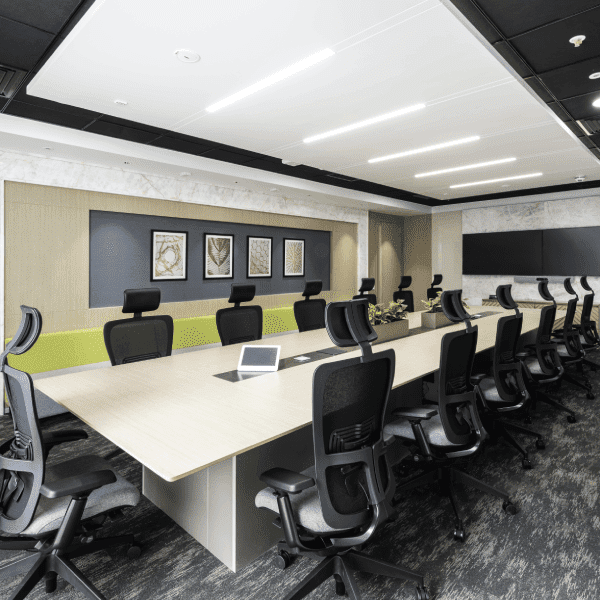 01
Platinum LEED-certified design
02
Consolidated versatile solutions
03
Robust pandemic-proof processes
JTCPL Designs: Designing A Better Tomorrow for You
JTCPL Designs excels in crafting innovative and bespoke designs that cater to our Clients' unique needs. Our team of skilled designers, architects, and project managers collaborates closely with Clients to comprehend their requirements and preferences, delivering functional and visually captivating designs. Our commitment to excellence has earned us esteemed recognition and numerous accolades, establishing us as a prominent interior design firm in India.